Holt Memorial Chapel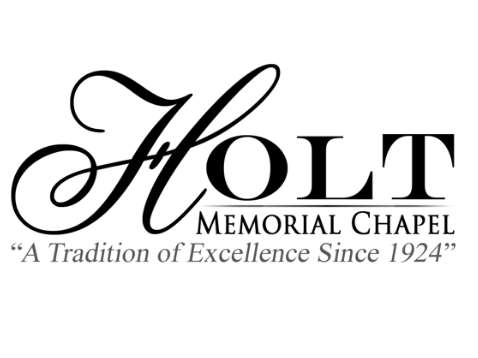 Phone Number: (870) 741-3481
Address: 1904 Capps Road, Harrison, AR 72601
Website: https://www.holtchapel.com/
Holt Memorial Chapel is Boone County's oldest continuously local family-owned and operated funeral home. It was the first funeral home in Arkansas to receive the National Funeral Directors Association's prestigious "Pursuit of Excellence Award." Holt Memorial Chapel has "A Tradition of Excellence Since 1924," and we are proud to have been locally family owned and operated since that time. Holt Memorial Chapel, with its beautiful, large facilities and its well trained, friendly, and professional staff, is here to serve you and your family during times of need. Holt Memorial Chapel has a near 100 year reputation of excellence in our field of expertise. From the most elaborate to the simplest of arrangements, we have the knowledge and experience to help you create a meaningful memorial for yourself, or a loved one. We are honored to have served thousands of families from Boone and surrounding counties since 1924.
It is the mission of Holt Memorial Chapel to facilitate meaningful ways for families to grieve their loss, and celebrate the memories of their loved ones. By providing information, options and guidance with the highest level of ethics, competence, courtesy and compassion, we focus on giving respect to those who have died, and compassion to those left behind. At Holt Memorial Chapel, we provide respectful and affordable funeral, cremation and memorialization services in a comfortable environment, always striving to exceed the expectations of each family we serve.
We serve every family in our community with great pride. We are a full service funeral home and cremation center, offering a wide range of services to meet your family's needs and customs at an affordable price. We will take the time to plan every detail and help to relieve the burden on your family during your time of loss.
If choosing one of the many cremation options, you can take comfort and be assured your loved one will never leave our care. We operate a state of the art cremation facility, and one of only a few in the state with a lovely viewing area for the purpose of allowing families to confirm their loved ones body being placed into the crematory, if desired.
Learn who we are. Stop by and meet us or give us a call. We are here for you. At Holt Memorial Chapel we believe in strong family values and we will treat you like family. In a time of sorrow, it's good to know your neighbors are here to help.
Holt Memorial Chapel is dedicated to providing affordable, caring and compassionate services to the families of Boone and surrounding counties.
Harrison Ark

Light rain shower

High: 86°F | Low: 63°F