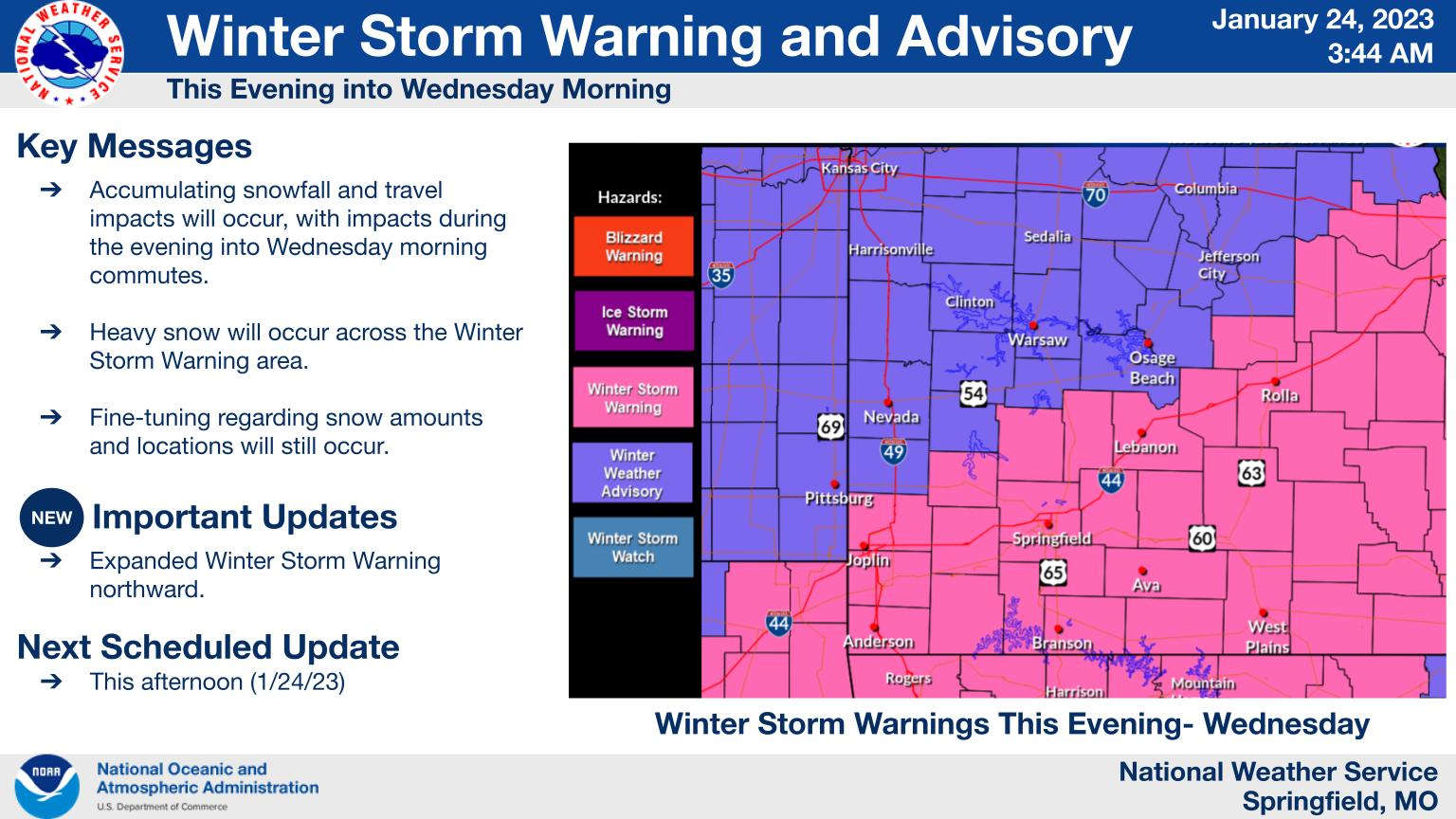 As the storm system that will bring the first major snow of 2023 to the region approaches, National Weather Service Forecasters continue to update their snowfall predictions and timing.
While a few snow flurries may occur this morning, especially around the Harrison area, most early precipitation will be in the form of rain with the transition to snow beginning in Arkansas around 2:00 to 3:00 with precipitation in Missouri expected to transition sometime after 4:00 to 5:00. Some brief periods of sleet may occur this afternoon in northern Arkansas.
The latest snowfall predictions are generally 5-10 inches with isolated amounts of up to a foot possibly.
The Winter Storm Warning begins in northern Arkansas at Noon today and at 4:00 in southern Missouri and will go into Wednesday morning. Most snow is expected to move out of the area by Wednesday afternoon.
Travel impacts are expected throughout the region beginning this afternoon and extending through Wednesday.
The latest updates on school closures and cancellations will be posted on our website.