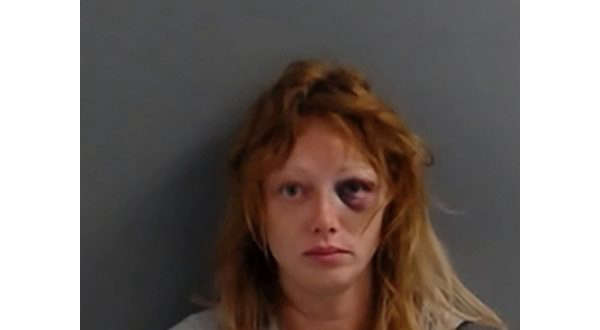 A Marion County woman is facing multiple assault charges after trespassing on her mother's property and failing to comply with authorities.
The story below from KTLO:
According to the probable cause affidavit, one deputy from the Marion County Sheriff's Department along with an officer from the Flippin Police Department were responding to a report of a domestic disturbance at a residence in Flippin. While in route, dispatch advised law enforcement a female subject, identified as 32-year-old Shanna Cunningham, was at the residence in an altercation with her mother and there were multiple 911 calls from different parties. Dispatch also advised Cunningham allegedly had thrown around a child during the altercation.
In addition, law enforcement was advised Cunningham had a trespass notice against her and was not allowed to be on the property.
When the Marion County Deputy arrived on scene the officer from Flippin already had Cunningham on the floor and in handcuffs and it is stated Cunningham was being very loud and disturbing. Both officers assisted Cunningham to her feet and escorted her to the patrol car. While escorting her, the smell of alcohol was detected on her breath.
During the investigation, the mother stated she woke up around 1 in the morning to Cunningham being in her home and hitting things inside the residence. She stated she observed Cunningham holding and pushing a minor against the wall. The mother was able to get all of the children into her room when Cunningham proceeded to start throwing items at her. She was able to hold her down on the couch and Cunningham allegedly began making threats she was going to kill her. The mother allegedly hit Cunningham in self-defense and she began to calm down.
The mother went to check on the four children in the residence and called 911 again to ask them to please hurry. As she walked to the front door, Cunningham picked up one of the children and allegedly threw them into the wall. The mother stated she hit Cunningham again to protect the child and was able to put the child back into her room when Cunningham began choking her. Cunningham allegedly asked, "do I need to kill my mother to see my boys?" The mother was able to get away, go outside and hold the door shut until law enforcement arrived.
Authorities state Cunningham was given multiple commands to put her hands behind her back, but would not comply. She allegedly got up off the floor and jolted towards one of the back rooms when Flippin Police deployed their taser and took Cunningham into custody. Officials state Cunningham began to kick and strike the officer in the leg after being placed in handcuffs.
Upon further investigation, law enforcement determined Cunningham had forced entry into the residence and damaged the door jam area.
Cunningham was charged with felony counts of residential burglary, aggravated assault on a family member, terroristic threatening and aggravated assault on a law enforcement officer. In addition, she has been charged with misdemeanor counts of domestic battery, disorderly conduct and four counts of endangering the welfare of a minor.
She has been released on $5,000 bond and ordered no contact with the victims.
On Wednesday Cunningham appeared in court for arraignment and stated she would apply for the services of the Public Defender's Office.
Cunningham entered a plea of not guilty to the charges as filed and a jury trial has been tentatively set for May 8, 2023.