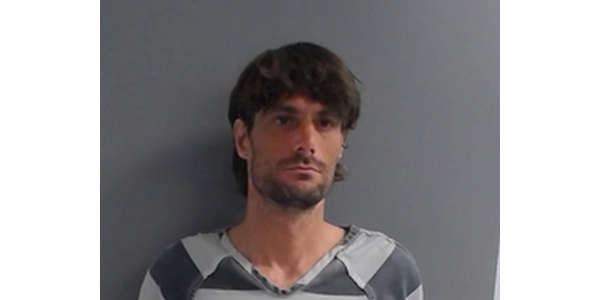 A Lead Hill man is facing multiple charges after threatening harm to his neighbors with an axe.
According to the probable cause affidavit, the Marion County Sheriff's Office dispatched to a residence for a report of an individual threatening to kill a woman and her husband with an axe. While en route, dispatch notified officers the suspect had left the property and was now at another location. The Boone County Sheriff's Office was also called in for assistance.
Upon arrival, officers located the suspect, identified as 34-year-old James Davis, behind his house. Davis began to run towards a field when he was stopped approximately a quarter mile away and taken in to custody.
The victim stated Davis had become upset because she refused to buy him any more Butane after she had caught him huffing it the night before. Earlier in the day, she could hear Davis screaming outside and observed him on his knees in the yard talking but could not understand what he was saying. Davis, the victim's neighbor, went into his home where he came back out, branding an axe and walked over to the window of the victim's home. She told officers Davis was shaking the axe back and forth stating if she came outside he would cut her head off. Davis broke some stepping stones in front of her home and hit the bumper of her car, causing minor damage.
The victim told law enforcement Davis continued to yell and scream if she or her husband came outside, he would kill them. Before officers arrived, she observed Davis chasing cars with the axe as they passed.
Davis is charged with felony counts of aggravated assault and terroristic threatening. He is also charged with misdemeanor counts of public intoxication, criminal mischief, fleeing and disorderly conduct. Davis is currently being held in the Marion County Detention Center on $5,000 bond.
(Story and photo from KTLO)