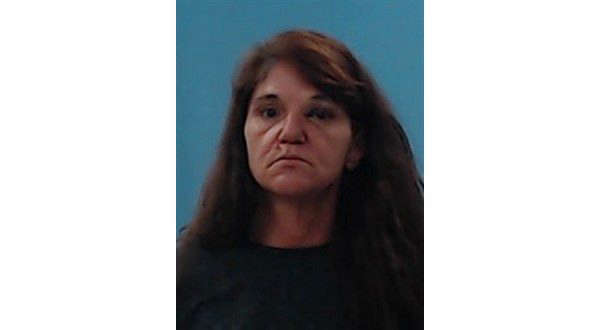 A Diamond City woman has been arrested after recklessly driving a stolen vehicle and assaulting a police officer.
According to the probable cause affidavit, the Diamond City Police Department responded to call to the Diamond Hills Country Club for a report of a stolen vehicle. It was reported a female who allegedly stole a truck, was driving it recklessly in the parking lot, nearly hit the county club building, a man in the lot, and another parked vehicle.
When officers arrived, they observed 52-year-old Dawn Honeycutt on foot in the parking lot, where she was asked for her identification. Officers instructed Honeycutt to stand near the vehicle as her information was being checked. While checking for warrants, she began to walk away and sat down at the edge the parking lot. Honeycutt told officers "I know you told me to stay by my vehicle, but I didn't want to." Officers observed her speaking in sentences that did not make sense. When asked what she may be under the influence of, she stated "I smoked some pot and probably some prescription pills."
When Honeycutt was placed into handcuffs she stated "oh, I can slip these." She was then placed into the back seat of the police vehicle. Officers then observed her working her way through the window of the cage in the back of the patrol car. They pushed back through and Honeycutt stated "I was only showing you what can happen. Look, I can reach your guns." Officers attempted to get her turned around back into her seat, when she kicked one of them in the chest.
Upon arrival to the detention center, Honeycutt was asked to a drug urinalysis test, and she refused.
Honeycutt is charged with felony counts of theft of vehicle and three counts of aggravated assault. She is also charged with misdemeanor counts of resisting arrest, refusal to submit to test, and reckless driving. She is currently being held in the Boone County Detention Center on $5,000 bond.
(From KTLO)