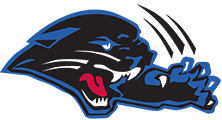 While High School Championships are now decided in Arkansas, there are several events yet to come in Missouri over the next couple of weeks.
Some of those events involving area schools or taking place in the Lakes Region include:
Class 5 District Baseball Championship
After being rainout on Friday, the Class 5 District Championship Baseball contest will take place at Pirate Park this evening at 6:00. Top seeded Willard, who outlasted host Branson in last week's semi-final in extra innings, will take on number three seed Springfield Glendale, who upended second seed Camdenton. The winner will move onto the Class 5 Quarterfinal Round of the State Tournament this coming weekend.
Sectional Baseball
Missouri Schools in Classes 1-4 will take part in Sectional Games over the next two days. One Lakes Area School is still playing with the Forsyth Panthers set to travel to Licking for a Class 3 Sectional Contest Tuesday. Game time is at 5:30 and coverage can be heard on MOARK Sports Dot Com.
State Track Meet
Branson, Hollister, and Reeds Spring Athletes who qualified in Saturday's Sectional Meet will be in Jefferson City for the Class 3, 4, and 5 State Meets. The Meets will take place at Lincoln University this Friday and Saturday.