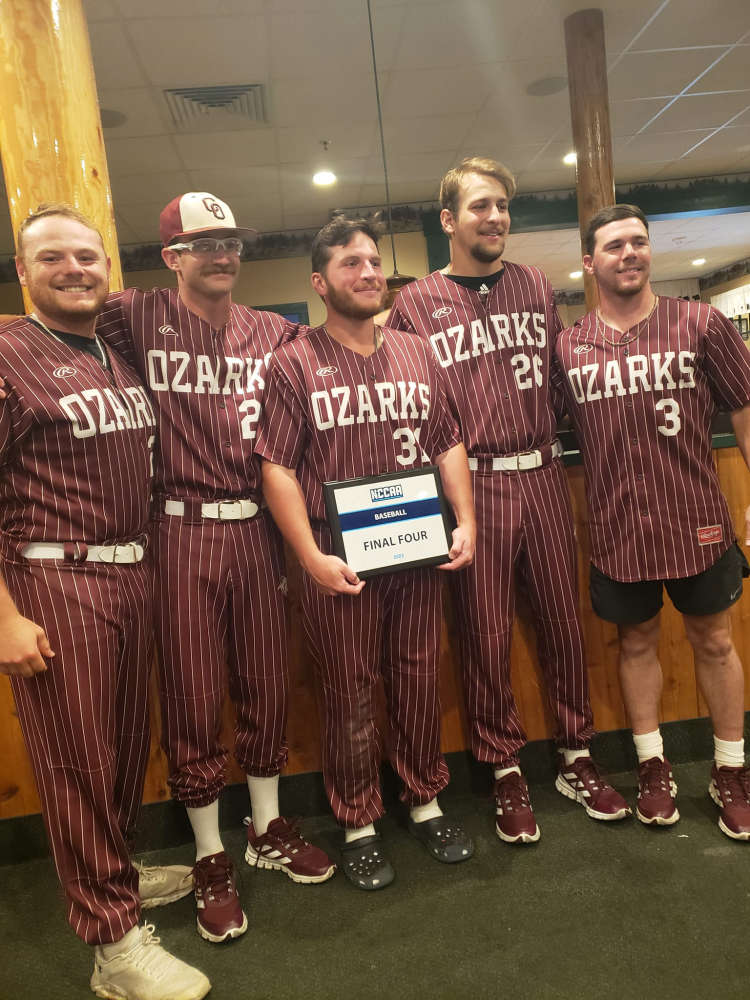 College of the Ozarks Baseball Players holding their NCCAA Final Four Plaque. (Photo courtesy Justin McMillan)
The College of the Ozarks ends their baseball season with a semi-final loss in the National Christian College Athletic Association World Series in Kansas City.
The Bobcats began Monday with a 10-1 win over the University of Fort Lauderdale before falling in a semi-final contest to Southwestern Christian 9-8.
The Bobcats end the season after compiling a school record 44 wins and setting other numerous records during the season. According to NCCAA Stats, the Bobcats were second in the nation in hitting and fourth in pitching ERA.
More information will be posted on a later story.