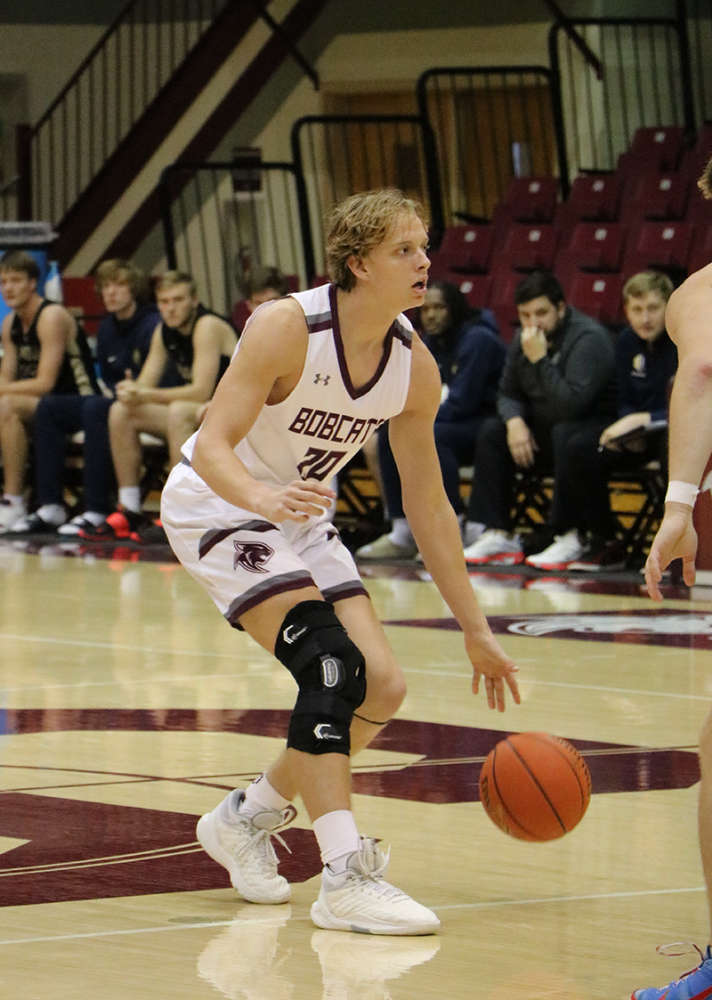 Devin Carroll scored 17 points to lead the C of O Bobcats to their Friday win. (Photo from C of O Sports Information)
The College of the Ozarks Basketball teams with a big weekend earning a trio of wins.
The Bobcats earned a win on Friday night over Calvary University 85-44 while the Lady Bobcats and Bobcats sweep Ecclesia on Saturday with the Women winning 82-25 with the Men completing the sweep with an 84-78 victory.
Complete details on both games can be found on the College of the Ozarks Athletic Website.