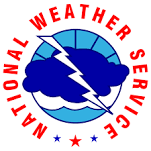 The Lakes Region gets hit with another round of winter precipitation on Tuesday and one more round is possible before a warm-up for the weekend. 
A combination of sleet and snow added more precipitation to roadways, many which had not recovered from the freezing rain/sleet combination on Monday. Many schools are again out in the region.
Another round of winter precipitation is forecast for the region, starting in northern Arkansas this afternoon and into southern Missouri this evening. Precipitation chances are low, but what does fall will be in the form of freezing drizzle and freezing rain with some snow mixed in. Winter Weather Advisories have already been issued for northern Arkansas.
While temperatures are expected to get slightly above freezing today, a warm-up will start tomorrow with temperatures in the 40s with temps back into the 50s by the weekend.