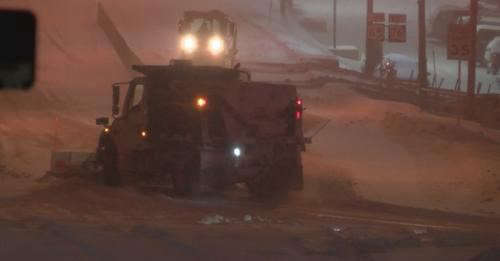 Photo courtesy Ozarks First
Road Crews in the region are preparing for heavy snow in the region this afternoon into Wednesday morning. 
Branson Public Works Operations Manager Ben Stabo tells Ozarks First that their staff has been moderating the forecast since the weekend and spent Monday preparing the equipment and will begin full operations Tuesday. Stabo also reminds Branson Residents about the road condition maps for the city available on the Branson City Website.
Meanwhile in Arkansas, Dave Parker with the Arkansas Department of Transportation tells Ozarks First that they have already been pretreating roads on Monday and with snow moving in during the afternoon, will begin plowing operations.
A feature on the road crew preparations can be found on the Ozarks First Website while links to Statewide Road Conditions can our websites.