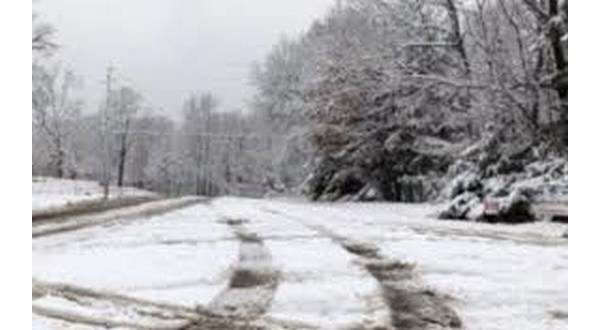 Photo courtesy KTLO
The storm system that blanketed the Lakes Region with snow continues to impact many people with power remaining out Wednesday afternoon.
Over 9,000 Carroll Electric Coop Customers were still without power including while North Arkansas Electric Coop, which covers Mountain Home and surrounding areas, still had over 30,000 customers out of power as of 1:00. Entergy Arkansas still reported many customers in the region without power.
Meanwhile in Missouri, White River Valley Electric Coop reported scattered outages in the region during the afternoon.
Many major roads in the region are clear, wet, or have patchy slush but untreated roads may refreeze tonight as temperatures are expected to drop into the upper teens. Some roadways may also have tree limbs down due to the heavy snow.
Snow amounts in the region varied with 10-15 inches of snow reported in some high elevation areas of Newton and Searcy County. Other totals reported to the National Weather Service in Arkansas included 8-11 inches of snow around Harrison and in areas around Bergman, Diamond City, Green Forest, Lead Hill, Omaha, Valley Springs, and Western Grove. Areas around Berryville and Eureka Springs say mainly 4-6 inches of snowfall.
In Missouri, the Branson/Forsyth/Kimberling City area saw primarily 3-5 inch snowfalls but just south of that line, up to 8 inches of snow were reported just south of Hollister and around Ridgedale and Rueter as well as isolated reports of around 8 inches around Galena.
KRZK's Ozarks Now Host Scott McCaulley and KHOZ's Around the Table Host Coleman Taylor discussion on the ongoing situation can be heard below: