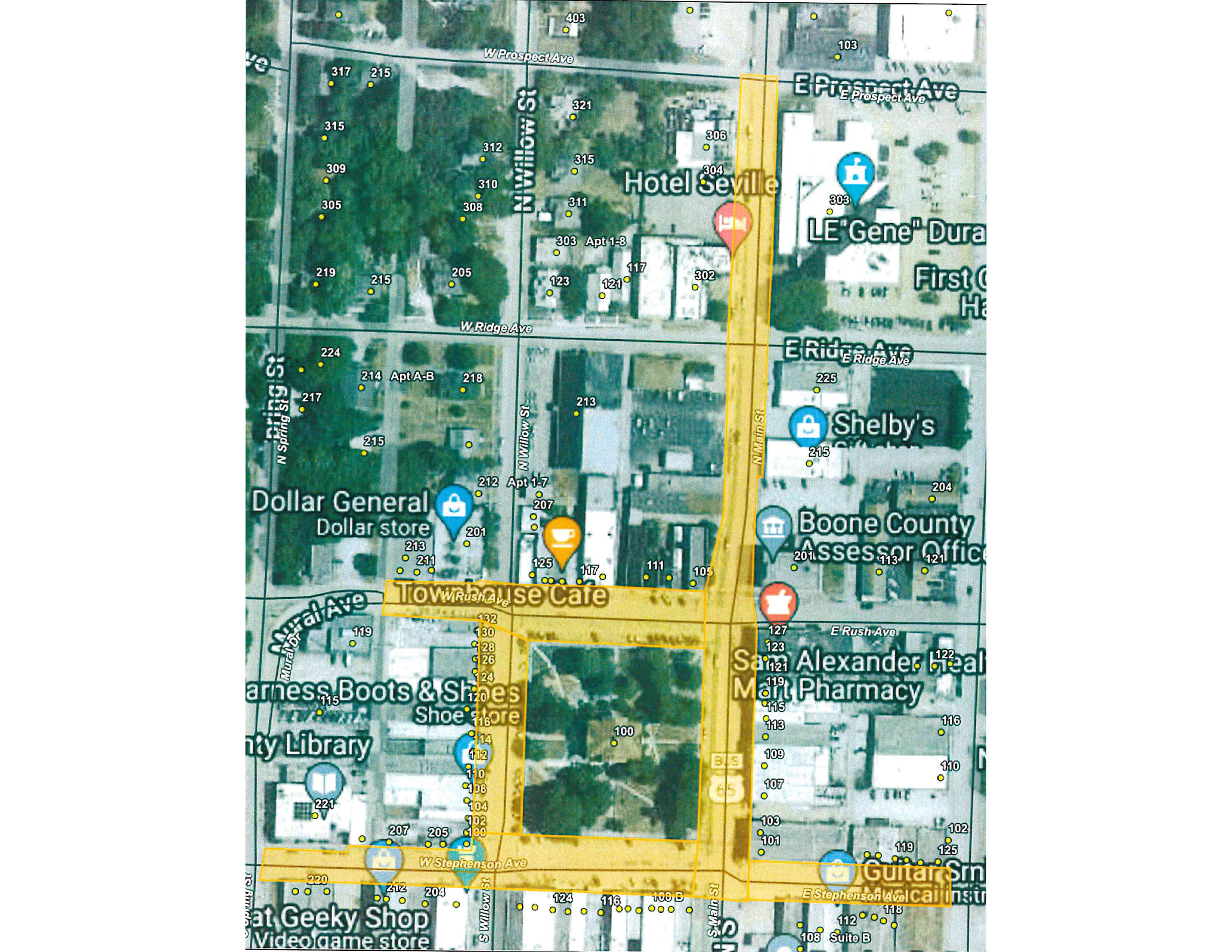 The third and final reading of the ordinance creating an entertainment district in downtown Harrison was read Thursday night and was passed by the council by a vote of five "yes" votes and three "no" votes.
The issue has attracted a lot of community attention to the last three city council meetings. Matt Bell, with Explore Harrison, introduced the subject in August and the first reading was voted on in September. Since then, each vote has been the same, 5-3.
Three speakers for and three speakers against were given limited time to speak on the issue at the meeting. One of those for it was Darrell King who owns Hatchets on the corner of the square.
He said, "We're trying to find tools to help grow our downtown district…this is not just an alcohol issue or a wet county, that's done and taken care of."
Some say that this issue is boiled down to a cup of alcohol when it should be about the future downtown economics. Other people disagree that this proposal will have the desired effect.
"If it's not about the cup then take the cup out of it," Mike Bishop, Harrison realtor and minister said.
Bell addressed the crowd and answered a few questions that had been brought up. He said, "if our downtown merchants were able to see everybody in this room come down there after 4:00 PM, I wouldn't be standing where I am right now…if you would show up and actually show them they wouldn't be sitting here, they'd be behind their counters right now with a smile on their face."
In the end the council took a vote to read the ordinance the third and final time, by title only, and the voted to adopt it, each by a vote of 5-3.
The councilmembers that voted for the district were Mitch Magness, Bill Boswell, Joel Williams, Mary Jean Creager, and Jeremy Ragland.
Against the district were Larry Phillips, Reed Petty, and Wayne Cone.
What happens next?
Bell said they are in the process of forming an oversight committee that will monitor the creation and operation of the district. Mayor Jackson added that the committed should be formed in about the next month. It was not discussed exactly how many will be on the committee, but it was indicated that some of the committee members will be people who were both for and against the creation of the district.
You can watch the full council meeting on the Hometown Television Facebook page by clicking here. The portion regarding the entertainment district is approximately from 23:30 - 01:02:30.