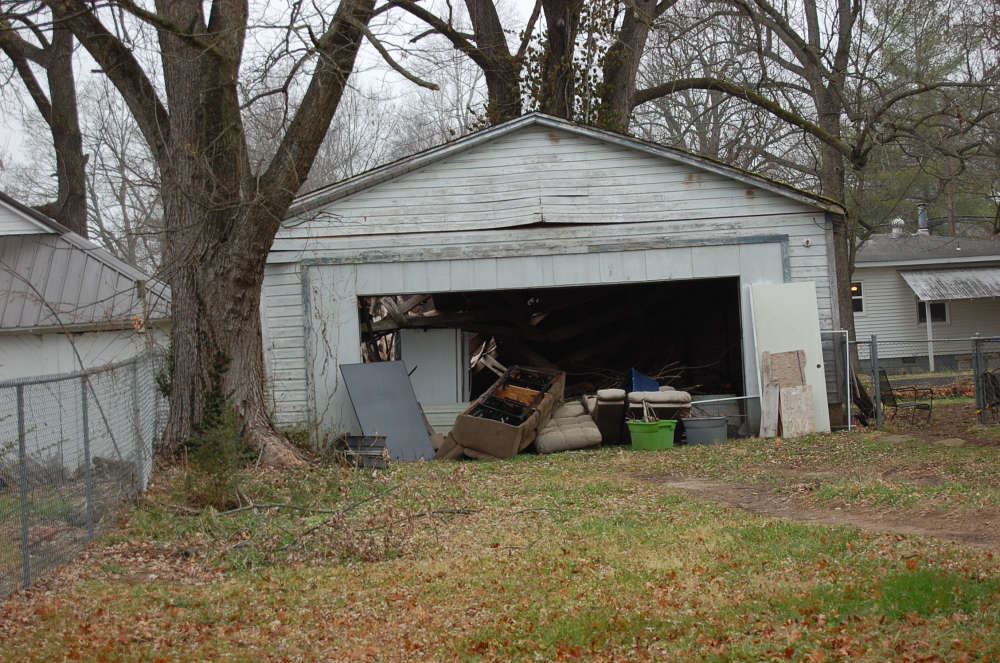 In a request to the Harrison City Council Fire Chief Marc Lowery asks for a resolution to condemn and remove an unsafe structure.
The structure is at 620 South Maple Street in Harrison.
"The structure, a two-vehicle garage made of timber has collapsed from the roof inward and is unsafe to remain standing. The structures integrity has diminished with force of the collapsed roof now stressing and pushing the support walls outward. The structure is in violation of city ordinances and the State of Arkansas Fire Prevention Code Volume I, Section (A) 110.1 (Unsafe Building)," the request states.
Property owner, Robert Wood Jr., was notified by certified mail of the status of the property in September of 2022. The request for condemnation was sent to the city council 63 days after Wood was notified and failed to contact the code official to discuss how to bring the structure into compliance with city ordinances.
If the city moves forward with the removal of the structure a lien will be placed on the property at 620 S. Maple Street for reimbursement of the expense for the demolition and removal of the garage.
This issue has been added to the agenda for the city council committees to discuss on Thursday, December 8. The meeting will begin at 6:00 PM at City Hall on Industrial Park Road.