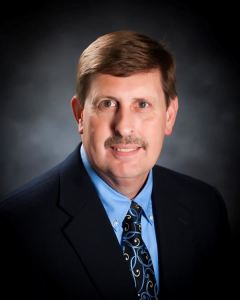 Harrison School District Superintendent Stewart Pratt talked Monday about recent comments he made about vaping devices and more.
Pratt appeared on KHOZ's "Around The Table" broadcast to discuss this. Pratt's comments were particularly about the products laced with THC. "We've seen an uptick in those devices being on school grounds, and you know, they just don't have any place in the learning environment," Pratt said. He added that adults 21 and older and parents "have that right." However, he said parents and guardians are encouraged to take action.
The superintendent said parents and guardians are encouraged to have conversations with students under their care about not taking these substances and devices and not taking the drugs and devices to school. Penalties will follow if these are brought to school; Pratt said it's preferred that students don't face penalties and simply don't bring these items to school.
Pratt discussed all this and more.
The whole interview with the Harrison Schools superintendent is on the "Around The Table" Facebook Page.