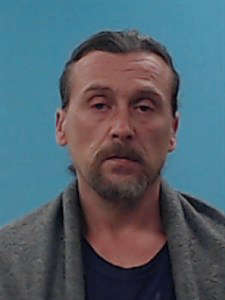 The suspect exited a vehicle, submitted to arrest before law enforcement notified him that he was under arrest.
According to a probable cause affidavit Matthew Davis was arrested on November 28th by the Harrison Police Department for failure to comply with registration and reporting requirements as a sex offender.
Law enforcement went to an address that Davis was known to frequent. While talking to the resident of the home a black car pulled up with Davis in the passenger seat. Davis was supposed to show up at that address to work on a vehicle. Upon seeing police at the house, he instructed the driver of the car to continue driving. Officers made a traffic stop of the vehicle. Davis then exited the car and made himself ready to be arrested without any notification from the officer.
Davis has been a sex offender since 2006 when, at the age of 28 years old, he was convicted of of child molestation in the second degree, a misdemeanor. His conviction stated that he engaged in sexual contact with a 15-year-old female in Butler County Missouri. Other arrests in Missouri include failure to comply with the registration requirements in 2011, and again in 2017. He was also arrested in 2003 for failure to pay child support.
In Arkansas he was arrested on May 13th, 2022, for failure to comply with an enhanced charge as a habitual offender. He then missed a June 7th court date followed by missing a subsequent October 18th court date. Since the May arrest Davis has failed to contact law enforcement with any new residency and was listed as delinquent on July 9th, 2022.
He is being held at the Boone County Detention Center on a $10,000 bond.