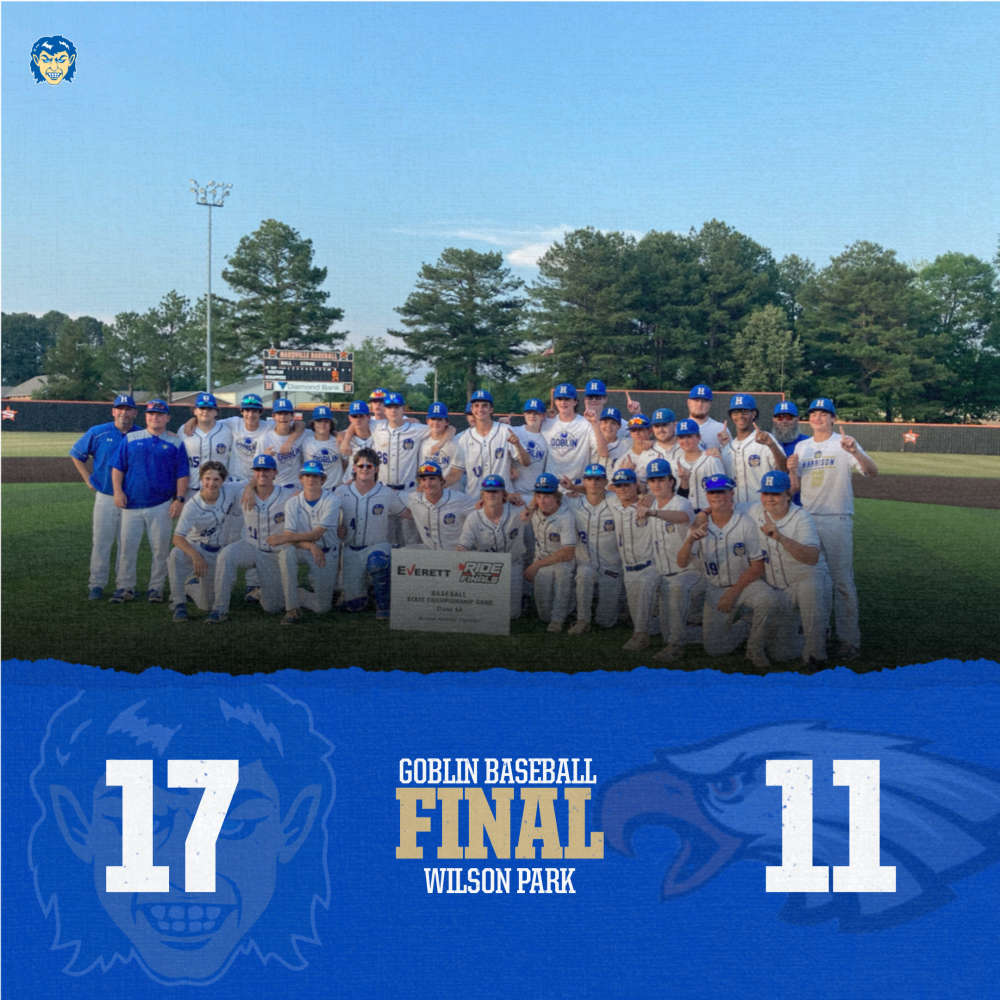 Photo courtesy Harrison Goblins Twitter
The Harrison Goblins will play for the 4A State Baseball Championship next week.
The Goblins clinched a spot in the finals by outlasting fellow 4A-1 school Huntsville 17-11 in the semi-finals Saturday in Nashville. This is the second time in just over a week that the two teams played after the Eagles rallied to beat the Goblins in Harrison in the 4A-North Regional Championship. This time, the Goblins got a big lead and were able to hold off the Eagles to secure a spot opposite Valley View in next weekend's 4A Title Game.
The news was not as good for Harrison's other state semi-finalist as both the Lady Goblin Soccer and Softball teams had their season's ended by Valley View. The Soccer team lost to 2-1 while the Softball squad dropped an 11-3 decision.
In the 3A State Soccer Tournament in Harrison, both Green Forest teams fall to Harding Academy in the semi-finals, the Tigers 3-0, the Lady Tigers 4-1.
In Missouri, District Baseball play opened in the Class 4 Tournament in Hollister. Forsyth got a combined perfect by Keegan Etheridge and Dylan Jennings to shutout Willow Springs 12-0 while Ava got by Mountain Grove 5-3. Forsyth plays Hollister while Ava matches-up against Rogersville in Monday's semi-final.