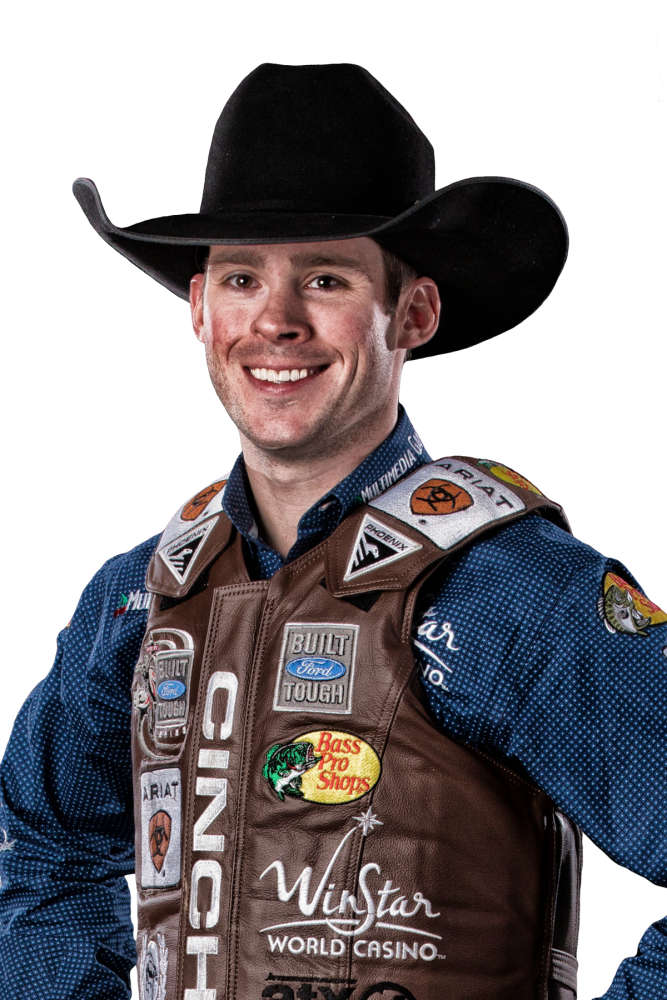 Luke Snyder Photo courtesy Missouri Sports Hall of Fame
Luke Snyder talked on The Upside about the PBR Rodeo event this weekend.
Snyder talked with radio show host Josh Clark about the event. The Missouri native discussed the Missouri Thunder pro rodeo team, one of eight taking part in the Professional Bull Riders team series. While the Thunder currently sits in fifth place in the team standings, they are one of four teams within two games of current leader Carolina. The Thunder has spent some time in first place during this season. This weekend's PBR team series will take place at Thunder Ridge in Ridgedale Friday through Sunday.
Snyder, who is co-coach of the team, saw the film "Eight Seconds" when he was about nine years old. He said after that he told his parents he wanted to attend rodeo school, and his parents came to support him. Snyder's rookie year took place while he was a high school senior.
He experienced a successful rookie year. "I was fortunate to jump out there and win rookie of the year and the world finals," Snyder said. He recalled the time he returned to school; the successful rookie came home to a Sonic Drive-Thru sign that read "Congratulations Luke." The success was daunting, but he highlighted an important fact.
Snyder said he thought that was normal at the time because he was "so young and naive." He called rodeo "a young man's sport" and said he retired as a 30-year-old. At the time he retired, he was the third oldest rider in the locker room. He was sponsored by Bass Pro Shops at the end of his career.
The retired Snyder said he interviewed with Bass Pro Shops' Johnny Morris. Snyder said he knew Morris through his career and went on to work in marketing for Bass Pro Shops.
The full interview with Snyder can be heard using the player below.