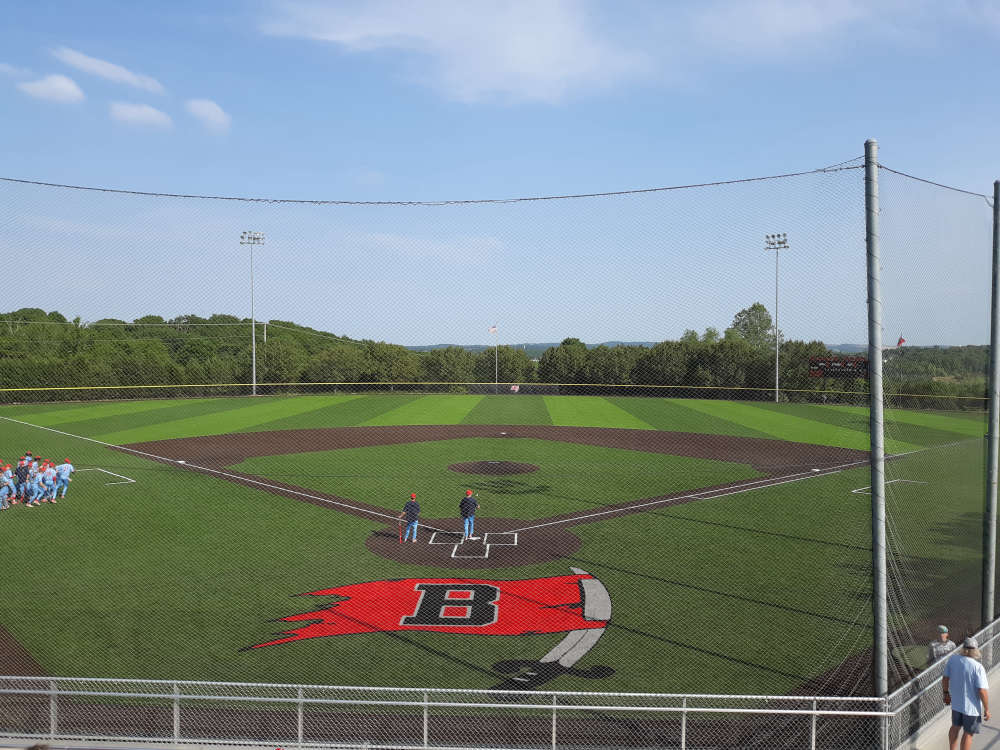 High School District Baseball Competition continued Tuesday for some schools and began for others.
In the opening day of the Class 5 District Tournament at Branson's Pirate Park, the host team and Bolivar played the last game of the day under the lights and finished the opening round with an exciting finish.
Branson, who had not won a district game in five years, edges out the Liberators 5-4 in a game that saw four lead changes. After the Liberators scored a run in the top of the first, Branson answered with three in the bottom half of the inning. One of the runs was knocked in by Andrew Bristow, who returned to Branson in time for the game after medaling early in the day in the State Golf Tournament.
Bolivar though answered with a big fourth inning, capped off by a three-run homer by Deacon Sharp that put the visitors ahead 4-3. That score remained until the bottom of the sixth, when the Pirates take advantage of a couple of Bolivar miscues which led to a bases loaded two RBI single by Javen Finkbone which put the Pirates back on top. Kale Lankton who pitched the last two innings, worked around a lead-off walk in the seventh to notch the win.
Branson goes to 18-12 for the season and will match-up with Glendale in the semi-finals Thursday after the Falcons defeated Hillcrest in an earlier game 9-4. Willard and West Plains will play in the first semi-final Thursday after the Tigers beat Parkview 13-0 and the Zizzers held off Marshfield 4-0 in the other opening day games.
In other action, two other Lakes Area teams fell in district competition. Hollister's quest for a second straight State Tournament appearance ended with a 9-4 loss to Rogersville in the Class 4 District Finals in Hollister while Reeds Spring was upended in the Class 4 District semi-finals in Aurora by Mount Vernon 6-4.