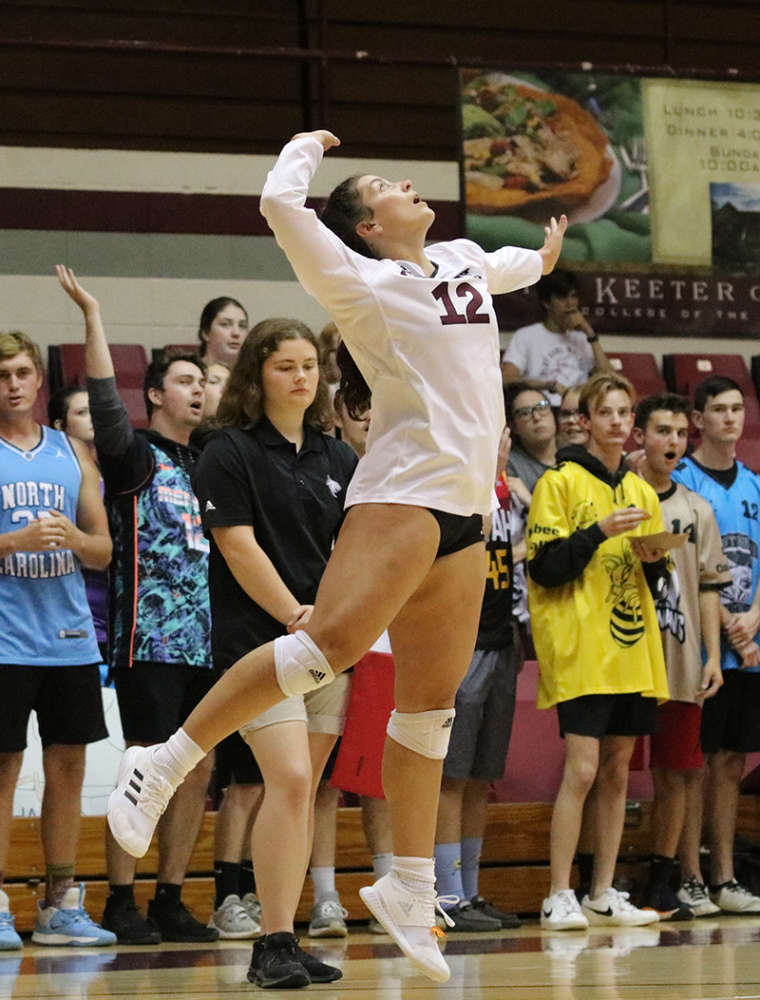 For the second time this season, Sophomore Libero, Mica Chadwell (Strafford, MO), has been named the National NCCAA Defensive Student Athlete of the Week.
Chadwell helped lead the Lady Cats to a 4-1 record last week and anchored the defensive effort. Chadwell recorded 120 digs in five matches and also contributed offensively with six service aces in a match against University of Health, Science, and Pharmacy of St. Louis.
Chadwell continues to be a mainstay for the Lady Bobcats on the defensive side of the ball and her tenacity has helped carry C of O to seven wins in their lest nine matches.
(Story and photo courtesy College of the Ozarks Sports Information)