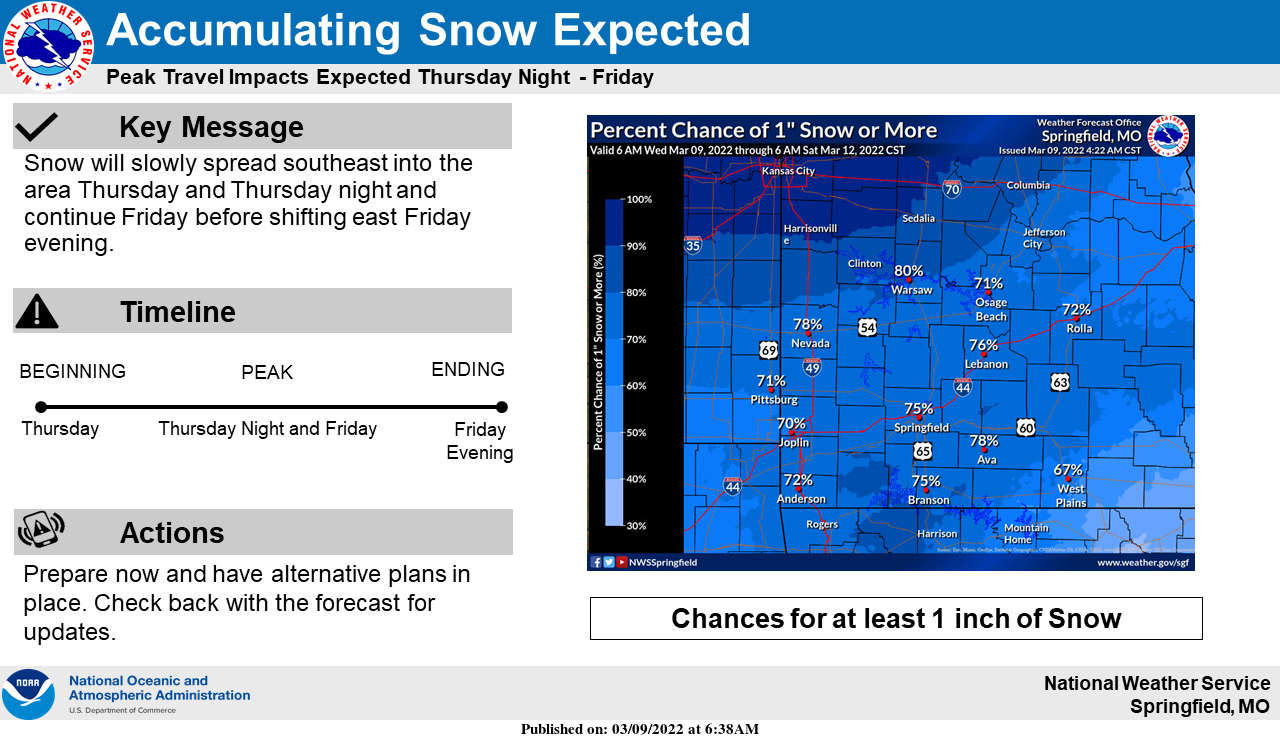 A brief return to Winter Weather is in the forecast for Friday but forecasters expect a quick rebound.
Doug Cramer from the National Weather Service Office in Springfield during an interview on Wednesday's "Ozarks Now" program that precipitation will start around sunrise in the form of freezing rain, rain, and snow with the transition to all snow occurring after sunrise. Cramer says around one to three inches of snow is expected and with extremely cold temperatures rolling in, some hazardous travel conditions could develop during the day. A Winter Weather Advisory is in effect for the Lakes Region for Friday.
Precipitation should end around sunset with low temperatures Friday night dropping down to the low teens. After a cold Saturday, temperatures rebound to around 60 on Sunday and continue to rise during the week.
The complete interview with Doug Cramer from Ozarks Now can be heard below: