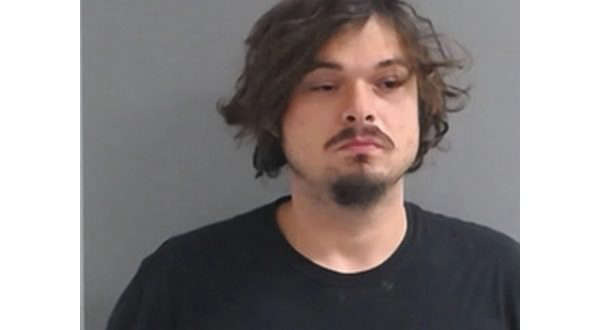 Dustin McKenzie (Photo from KTLO)
A Carroll County man is facing a felony charge of criminal attempt to commit robbery following a series of incidents in Marion County in which he allegedly waved a toy gun, including at a bank teller.
According to the probable cause affidavit filed earlier this month, 30-year-old Dustin McKenzie of Green Forest is facing misdemeanor counts of third-degree assault, disorderly conduct, harassment and public intoxication in addition to the felony charge.
The charges follow law enforcement responding to the Arvest Bank in Yellville in early January in response to a complaint of a male individual in the drive-thru waving a gun unknown to be real or fake.
Law enforcement reported seeing a male individual, later identified as McKenzie, with a portion of his body outside of the passenger's side window of a vehicle waving a firearm that looked orange in color. When McKenize saw the officers, he sat down in the passenger's seat and placed the firearm on the dash.
On the second command from officers, McKenzie exited the vehicle and was taken into custody without further incident.
When questioned about the incident, the driver of the vehicle said, "He was just stupid."
An employee of the bank told officers immediately upon the vehicle McKenzie was traveling in pulling up, the Green Forest man allegedly pointed the gun at her and said, "I'm going to rob you and give me all your money." He would then say "just kidding" before starting all over again, while waving the gun and pointing it.
The woman said at first she could not tell if the weapon was real. But after getting a good look at it, she realized it was fake.
Witnesses reported McKenzie has allegedly pointed the fake firearm at people passing on U.S. Highway 62 and at an individual pumping gas. They, also, said they could not tell if the firearm was real.
McKenzie's bond was set at $25,000.