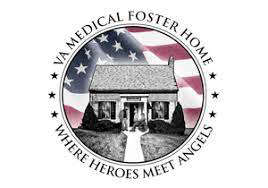 Photo courtesy Veterans Administration
A program that helps place Veterans in Foster Homes continues to seek caregivers willing to help.
Ron Bauder, coordinator for the VA Medical Foster Home Program in the Branson, Joplin, and Springfield area, talked about the program on a recent "Ozarks Now" program on KRZK. Bauder says the program started in the 90's and gives Veterans an opportunity to live in a Foster Home with the VA supplying support to help care for those individuals.
Bauder says some Veterans have even join the program as Caregivers to help other veterans. Bauder says many of the Veterans have relocated to the Tri-Lakes Region and that their family members sometimes live far away and not able to provide constant support.
Bauder also says the program can help Veterans that want a more home like setting to reside, the program can also be a way to help relieve overcrowding in many Assisted Living and Nursing Home Facilities.
The complete interview with Ron Bauder is below: