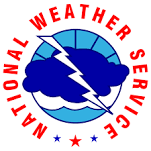 A frontal system moving through the region has brought various amounts of precipitation to the region.
The highest amounts of rain reported to the National Weather Service was in Christian County between Ozark and Selmore where over five inches of rain fell during a period Saturday morning causing some water over a roadway at Selmore. That same storm later produced over five inches of rain at Thornfield in Ozark County causing a flash flood on the Little North Fork River.
Data from the National Weather Service plus social media post indicates some areas around Branson received an inch to an inch and a half.
In Arkansas, rain amounts varied from very little rain in some areas around Harrison to an inch or two in areas further south around Marshall with isolated higher amounts.
Most rain chances will exit the area today with another round of hot and humid conditions taking place this week, with temperatures in and around 100 possible midweek.