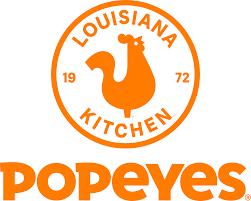 New Orleans-style fried chicken restaurant, located at the front of North Hills Shopping Center.
Harrison Regional Chamber of Commerce President Bob Largent announced today that Popeyes will be opening a new restaurant in Harrison in the North Hills Shopping Center. The full release is below:
Popeyes To Open New Harrison Restaurant
Major Renovation Begins at 617 Hwy 62/65/412
Harrison, AR, March 10, 2022 — Mabo Investments, LLC, announced today its 30th and newest, freestanding Popeyes®, a New Orleans-style fried chicken restaurant, located at the front of North Hills Shopping Center at 617 Hwy 62/65/412 in Harrison, Arkansas. Starting the Harrison project this month marks a 500% growth trend for Mabo, top-ranked Popeyes franchise owner, founded in 2011 with five Mobile, Alabama stores. Now owning and operating 30 Popeyes stores across the deep South, the company estimates adding at least 30 jobs to each community per location, with immeasurable downstream impact to local economies, schools and universities.
Construction plans include a major renovation and build-out of the present building, adding two drive-through lanes and custom landscaping, while maintaining plenty of on-site parking for customers to enjoy in-door dining.
"Our team looks forward to bringing the irresistible taste of New Orleans-style fried chicken to the Harrison community. We are equally pleased about our commitment to growth in the great state of Arkansas, side by side with our new Harrison friends," comments Larry Carbo, Mabo operating partner.
Tara Willmott, Chamber Chair, and pharmacist/owner of Sam Alexander Health Mart Pharmacy, added, "The community is excited to welcome Mabo Investments and their Popeyes® franchise and we look forward to their opening later this year. Having the company select Harrison as their new location speaks volumes for the business-friendly environment that the Chamber and the community have worked so hard to create."
"Special thanks to the Chamber and Mayor Jerry Jackson, for welcoming Popeyes associates and colleagues to Harrison. We look forward to working together for a speedy opening, in hopes of becoming a fast "family favorite" for local friends and neighbors," adds Mabo CEO Spencer Marks.
Mayor Jackson said, "The delicious food that Popeyes® offers, along with Mabo Investments' community engagement, will be a solid part of our retail and hospitality business community going forward. We're very pleased that they've chosen Harrison to continue their growth in Arkansas. Welcome Popeyes!"
About Popeyes® and Mabo Investments, LLC.
Founded in 1972, Popeyes® has more than 40 years of history and culinary tradition. With one small restaurant and a big idea, the company introduced the New Orleans–style fried chicken that has now made the brand famous throughout the world. Popeyes® culinary heritage is built upon the rich Cajun and creole flavor profiles that are unmistakably Louisiana.
Mabo Investments, LLC ("Mabo"), founded in 2011, has grown from its original five stores in Mobile, Alabama to now 30 stores in four states - Alabama, Arkansas, Louisiana and Missouri. Mabo continues to grow its operations in the South with a focus on Arkansas and Southern Missouri territories. Mabo is consistently ranked in the top tier for franchisees who operate more than 15 units.
About the Harrison Regional Chamber of Commerce.
The mission of the Harrison (Arkansas) Regional Chamber of Commerce is to be recognized as the premier business organization influencing Harrison's and the greater Boone County's economic and business development through leadership, education and investor partnerships. The investor-driven Chamber also recognizes, values and promotes the outstanding quality of life locally that encourages people to live, work, invest and retire in the area. For more information, please visit www.harrison-chamber.com.
Taking care of business! Cheers, Bob
#believeboonecounty