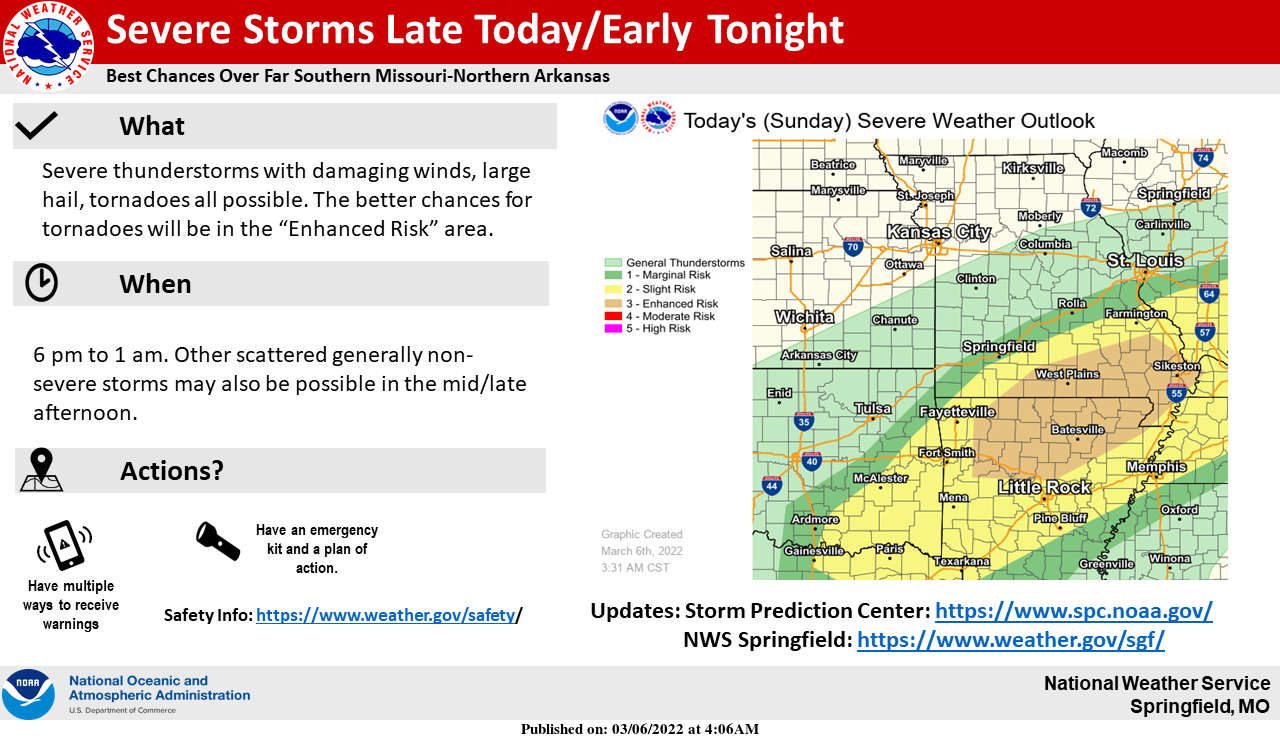 Tornado and Flood Watches are in effect for parts of the Lakes Region.
The Tornado Watch affects both the Branson, Eureka Springs, and Harrison areas until 8:00. Counties include Taney, Douglas, and Ozark in Missouri along with Boone, Carroll, Madison, Marion, Newton, and Searcy Counties in Arkansas. A Flood Watch is also in effect for Taney, Douglas, and Ozark Counties in Missouri this evening for potential one to two inches of rain with localized higher amounts possible.
According to the National Weather Service, a front that passed through the region overnight that has cooled temperatures will push back through the region from the south leaving the possibility of some severe storms to develop.
Areas of the Lakes Region on south east from a Branson to Huntsville line are the most likely to experience severe storms with an isolated tornado also possible. Some areas of heavy rain are also possible during this time with most of the storm activity expected to develop between 6 pm and midnight.