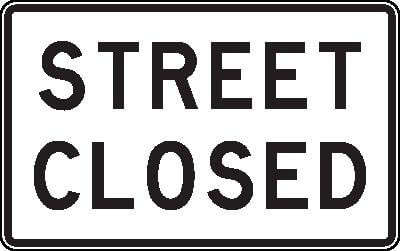 Two street closures start today.
According to the Harrison Public Works Department N. Spring St. between W. Bower Ave and W. Sherman Ave. will be closed Monday, March 7 through Friday, March 11 from 7:30 a.m. until 5:00 p.m. for a gas line repair.
Also, W. Central Ave. between S. Maple St. and S. Cherry St. will be closed to through traffic for bridge maintenance beginning Monday, March 7, 2022 through Friday, April 1, 2022. Please detour to W. Stephenson Ave. and W. Nicholson Ave. to avoid the work area
Please be aware of the workers and equipment when you approach the area.