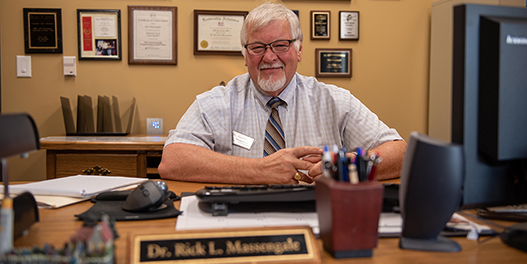 President of North Arkansas College Rick Massengale said Thursday that classes start on Aug. 15 but people can enroll up through Aug. 26.
Massengale also said activities start on Aug. 1; soccer players are moving in for the inaugural soccer season. He said all of this on KHOZ's "Around The Table" on Thursday. Also, new dorms are built and ready to go for soccer players.
"We're going to have an opportunity for the public and the community to come out and see our dorms," Massengale said. He described the dorms as "little small apartments" with "all the conveniences of home right down to the ceiling fan." Massengale said this is the first dormitory on campus.
Massengale discussed all of this and more. The full interview with Massengale is on the "Around The Table" Facebook Page.