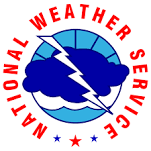 No reports of damage so far have been reported to the National Weather Service after Sunday's Storms that prompted several Tornado Warnings.
Areas of southeastern Taney County around Bull Shoals Lake prompted a pair of Tornado Warnings between 8:00 and 9:30. The first storm originated in Arkansas in extreme northern Boone County around Diamond City prompting a warning for a time in that area with the storm eventually moving into Missouri and Taney County and later, both Douglas and Ozark County. There have been unofficial reports of a possible tornado touchdown in southwestern Ozark County in the Ocie area but no official confirmation has been made by the weather service.
Colder temperatures have come in behind the frontal system and while a warm-up will occur mid-week, another front could bring potential snowfall to the region on Friday.