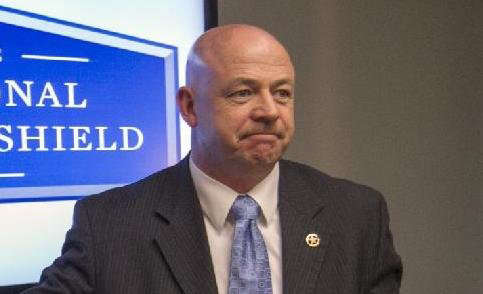 Picture from Arkansas Democrat-Gazette
Moore says "current world events" motivated him to withdraw.
Less than 24 hours before the end of political filings for the May preferential primary the race for the Boone County Sheriff has been reduced to two candidates.
On Monday evening former Sheriff Mike Moore released a statement on social media that said, "To all my friends and supporters, thank you all so much for your support and encouragement! After much prayer, and in light of current world events, I feel that withdrawing from the sheriff race is the right decision. This is a difficult choice but will allow me to devote more time to ministry and the work I have been doing to fight against human trafficking. God is good."
The race for Boone County Sheriff will come down to either Chief Deputy Roy Martin or Mark Foresee. Filing ends at noon today and the election will be held on May 24th.