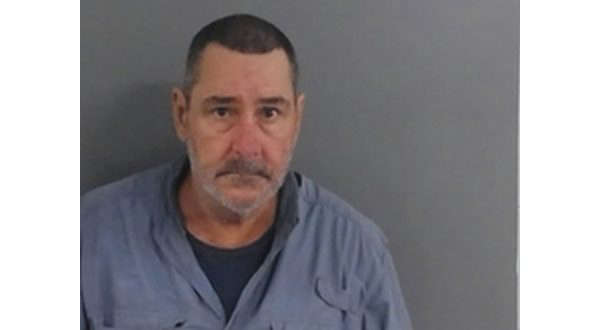 A man accused of killing a Flippin couple and stealing their truck has been arrested in Texas and returned to Arkansas.
The story below by Phillip Launius, KTLO:
Sixty-four-year-old Dale Mark Stikeleather, who lists an address along Mallard Lane in Flippin, is charged with two counts of capital murder, aggravated residential burglary, theft of property and committing a felony with a firearm.
He is currently an inmate in the Marion County jail. No bond has been set for Stikeleather on the murder charges.
According to the probable cause affidavit, Jeffrey Watson and Kimberly Watson were found dead on May 11 in their residence along Mallard Terrace in Flippin.
A number of spent 9-millimeter cartridges were located at the murder scene.
A 2013 Ford pickup truck was missing from the residence. Investigators questioned a number of people living in close proximity to the home in which the victims were found.
Stikeleather, who was reported to live only about 1/10 of a mile from the scene of the murder, was not questioned because he was not at home.
The missing truck was electronically traced to several locations in the Houston, Texas area.
One of Stikeleather's relatives said she had not seen him, but did provide investigators with a phone number for him.
The suspect's cellphone was "pinged" and it was also located in the Houston, Texas area and "in close proximity of the last known location of the stolen truck."
Other evidence also pointed to Stikeleather being in the Houston area. He was located and arrested in the Houston suburb of Sugarland on May 16, according to the probable cause affidavit.
Stikeleather told investigators he went to the neighbors' home to ask if he could buy the truck.
When the male resident told him he did not want to sell the vehicle, Stikeleather is alleged to have pulled a 9-millimeter pistol he was carrying and shot the man.
He said he then went to the back deck and shot the female resident. Stikeleather is alleged to have also admitted that he grabbed a knife and stabbed the woman.
When Stikeleather was apprehended, he was in possession of the murder victims' truck and there was a 9-millimeter pistol in the vehicle that the suspect claimed was his.
BAXTER COUNTY CASE
Stikeleather has an open criminal case in Baxter County as well. His charges include theft of property.
In August, Stikeleather is reported to have gone to a car lot in Gassville and said he wanted to take the truck to his bank so he could arrange financing.
When he did not return at the agreed time, car lot personnel had to located the missing truck.
It was described as being "stuck in an area not intended for vehicle traffic" Stikeleather was alleged to be intoxicated.