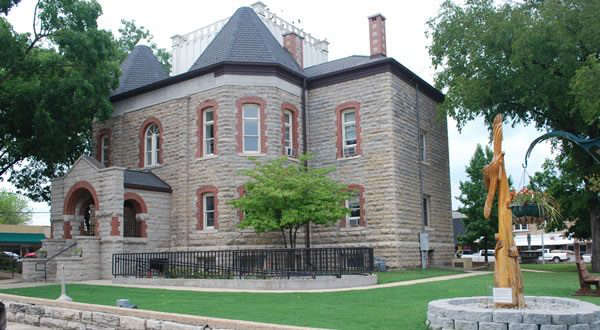 The implementation of a program that was approved in the spring continues in Marion County.
On April 12, the Marion County Quorum Court voted to approve the purchase of the Orion Damage Assessment program for the Marion County Office of Emergency Management.
The Orion System is said to utilize information assessed during or after a storm to calculate and pre-fill FEMA required forms for reimbursement of repairs to roads and bridges, public infrastructure and calculate the amount of damage to personal property.
Marion County OEM, Dwayne McFarland, has worked on implementation of this program and has enlisted the involvement of the Public Works departments for Yellville, Summit, Flippin and is working on setting up Pyatt and Bull Shoals cities as well.
These departments are typically the first to see damages from storms within their city boundaries and with their help Marion County will be able to report damages as a whole for the county, which in turn will allow Marion County to file for reimbursement of repairs on a much larger scale.
In May, Marion County purchased tablets for the Marion County Road Department to use in order to assess the damages to roads and bridges that are reported. These tablets are said to be equipped with the Orion Damage Assessment App. With this app road crews will be able to assess damages to roads and bridges in real time and be able to correct the damages as soon as possible.
According to the Marion County Judge's Office, the hope is to be able to assess, repair and report the progress to FEMA in a shorter time-frame than before.
On July 26, the Marion County Road Department attended the 1-hour training on the Orion system. Training included information on the app, FEMA requirements, and
where the information goes after they send it in.
The Orion Damage Assessment program gives users access to a streamlined dashboard which allows admin users to see all assessments started and synced, the mobile app allows users in the field to assess damages in real time, and offers a public link to report damages to personal property.
A citizen self-reporter link can be found here.
The link gathers information about the property and owner, a few questions about the damages, injuries and any pictures the reporter would like to submit.
The information is sent directly to admin users and is available in the Admin Dashboard of the Orion system immediately.
(From KTLO)