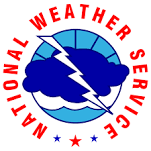 The Lakes Region will experience warm, windy conditions today in advance of a cold front bringing a chance of heavy rain and thunderstorms late tonight into Wednesday.
The National Weather Service says today's high temperatures will be into the 70's with potential wind gusts up to 30 MPH. Some areas of north central Arkansas including the Harrison area and portions of Bull Shoals Lake are under a Wind Advisory today.
Rain is expected in the region overnight with forecasters saying strong to severe thunderstorms could impact the morning commute on Wednesday. Heavy rain is also expected with amounts ranging from one to two inches.
Rain is forecast to end by the end of the day Wednesday with cooler temperatures Thursday before a warm-up begins on Friday.