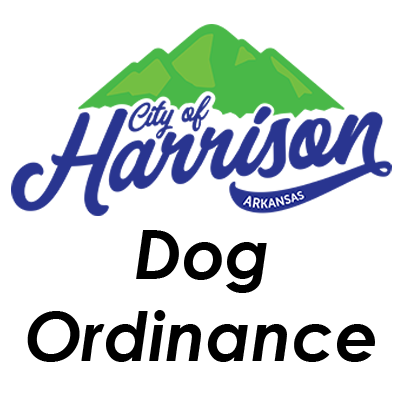 Dog's running at large deemed a health hazard by Harrison City Council.
The Harrison City Council passed an amendment to the city's dog ordinance on March 1st, that declares, "Any dog running at large is hereby declared to be a nuisance and a health hazard."
Under the new provisions any dog found to be running at large will be impounded by the city for a minimum of 10 days during which time the owner can reclaim the dog by paying a fine that will not exceed $25.
If the dog is not reclaimed in that time the amendment says, "the City of Harrison may adopt the dog to a suitable organization or person, provided the organization or person has arranged that the dog will be vaccinated as well as spayed or neutered."
The city also has the option to transfer the dog to the Ozark Human Society for the period of impoundment, in which case they will pay the Ozark Humane Society $75 to care for the animal. If the animal is unclaimed during the 10-day period it will become part of the regular population at the humane society and be available for adoption.
This amendment only affects the specified portion of Ordinance Number 1437, all other parts of the full ordinance remain in full effect and are unchanged.