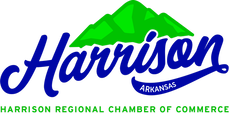 Harrison Chamber hosted their 56th Annual Meeting.
The 56th annual meeting of the Harrison Regional Chamber of Commerce took place on Tuesday, March 15th after being postponed in January. Eight awards were given out to either individuals or local businesses.
The individual awards went to Mary Beth Hatch who won the Jim DeVito Tourism Award while Ara Dean Turner won the Terry Stambaugh Special Merit Award. Gina and Richard Blevins received the Agri-Business of the Year award.
Businesses that were awarded include Claridge Products & Equipment who won Prime Business of the Year. Main Street Business of the Year went to Sisters Flowers, Gifts, and Apparel. Arvest Bank was awarded the Diversity, Equity, and Inclusion Award. Non-Profit winners included Three Wishes for Ruby's Residents which won the Jerry McFarland Outstanding Youth Award, and Grandma's House Children's Advocacy Center won the Non-Profit Organization Award of Excellence.
Also, at the event was Dr. Herbert C. Frost who, according to his bio, is National Park Service's Director for the Department of The Interior Regions 3 (Great Lakes), 4 (Missouri Basin), and 5 (Mississippi Basin). He was the event's keynote speaker. He spoke about the tourism benefits parks bring to communities around the country, including Northern Arkansas. He came in honor of the 50th anniversary of the Buffalo National River being named to nation's first national river.
Frost's office is based in Omaha, Nebraska and he said he has only been to Arkansas one other time to visit Hot Springs National Park. He expressed his delight to be back in the Natural State and said he was looking forward to touring the Buffalo National River Park with Park Superintendent Mark Foust later in the day.