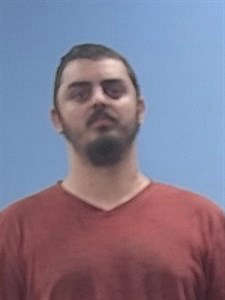 Suspect allegedly awoke from a nap in rage and began physically abusing the victim.
Ryan Thomas Dean Sipes was arrested by the Boone County Sheriff's Department on a felony charge of aggravated assault and domestic battery, both class D felonies, and a misdemeanor charge of endangering the welfare of a minor.
According to the probable cause affidavit deputies were dispatched to Sansing Hollow Road for a physical disturbance. Upon arrival they made contact with the victim, 33-year-old Kaelie Campbell, who appeared to have redness around her neck and was limping. She said that Sipes had woke up from a nap and started yelling. She said she didn't know why he was upset but he began hitting, kicking, and choking her to the point that she nearly passed out. She stated that Sipes has been physically abusive in the past and that she was afraid for her life, stating multiple times that Sipes will kill her.
During the incident, which took place in the kitchen, Campbell called out to her 13-year-old daughter, who was locked inside her bedroom, to call the police. Campbell's youngest child, a one-year-old, was in a crib in another bedroom.
When authorities arrived, Campbell met them outside and said that she thought Sipes was still in the residence but was unsure. Deputies called out to Sipes who responded that he was in the back room. He was escorted out of the residence by authorities.
Campbell was advised to seek an order of protection against Sipes, although she stated that she is afraid it won't keep him away from her.