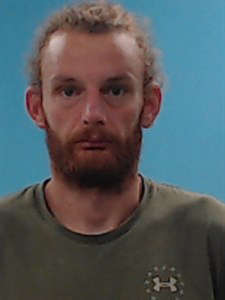 HSN Man faced with felony and multiple misdemeanor charges after physical altercation with ex-wife in May.
Alan Ralph Fitzhugh, 35, of Harrison is in the Boone County Jail facing a class D felony charge of aggravated assault and four misdemeanors including domestic battery, false imprisonment, interference with emergency communications, and first-degree criminal mischief.
According to the probable cause affidavit the Boone County Sheriff's Office was called to a residence in Omaha on May 13th. Upon arrival a deputy spoke with Vanessa Jetton who said she had gone to Fitzhugh's residence to talk to him. Fitzhugh is her ex-husband. She said that when she arrived Fitzhugh wanted to do more than just talk and wouldn't let her leave until she did what he wanted. When she resisted, he broke her phone and took the sim card out of it and then started punching her in the face and on top of the head.
After fighting back at him she said he opened the door, and she was able to drive away. The deputy said Jetton had multiple visible marks on her face and neck.
The officer did a Laura's Law and a Lethality Assessment with Jetton, which is intended to help identify victims in severe danger needing intervention, and he issued a BOLO (Be on The Lookout) for Fitzhugh which proved unsuccessful.
Nearly three months after the incident Fitzhugh was booked into the Boone County Jail on Wednesday, August 3, at 11:38 PM.