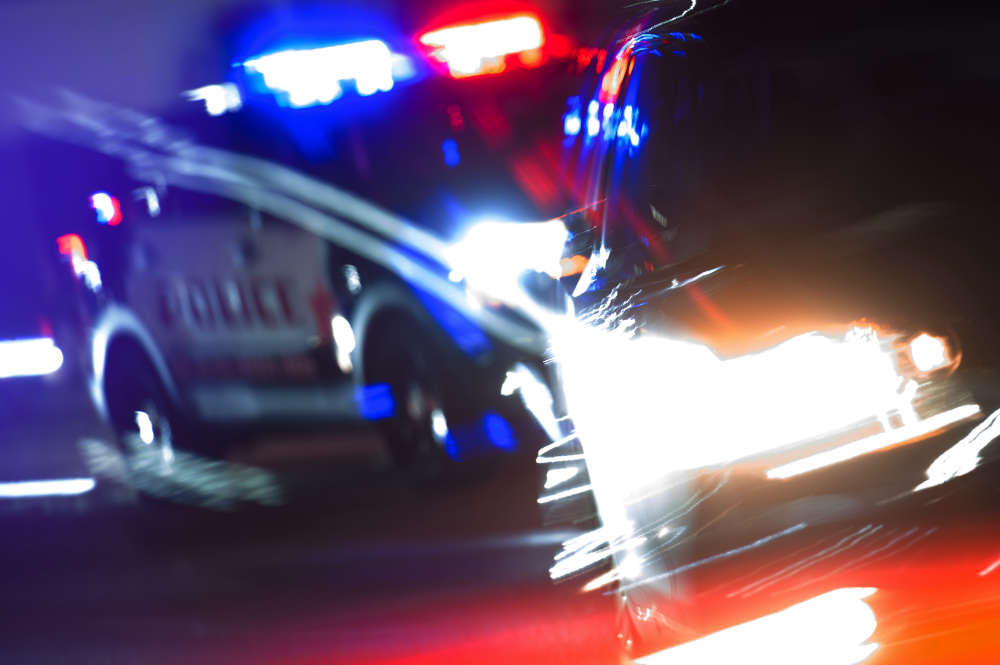 Story from KTLO
A man is accused of driving drunk, leading a Harrison police officer on a high-speed chase and threatening to beat him. Thirty-seven-year-old Khristopher Carlton is currently free from the Boone County Jail and Detention Center after posting a bond of $25,000.
According to the probable cause affidavit, the officer was on patrol in the area of Arkansas Highway 43 and Cottonwood Road just before 1 on the morning of July 5. An SUV was reportedly spotted on the highway traveling at 69 miles per hour in a 45 zone. After the officer turned on his emergency lights, the SUV driver shut off his headlights and led the officer on a chase on Cottonwood Road with speeds reaching over 100 miles per hour.
The chase reportedly continued onto Bunker Road, and the suspect allegedly swerved across both lanes of traffic. The officer caught up to the SUV in the area of Bunker Road and Old Bergman Road as the suspect, later identified as Carlton, turned his lights back on and slowed to normal speeds.
The officer reportedly performed a tactical vehicle intervention, but Carlton refused the commands to comply. He later exited his vehicle and allegedly walked toward the officer yelling and cursing. The officer says his first attempt to deploy a taser failed, and Carlton ran after him and said, "I'm going to beat your a**!"
The officer deployed the taser a second time and made partial contact, causing Carlton to fall to the ground. The suspect was still reportedly refusing to comply, but that changed after the taser was deployed the third time.
The officer claims Carlton had bloodshot watery eyes, slurred speech and the overwhelming odor of intoxicants. A vehicle search reportedly resulted in the discovery of a beer bottle in the cup holder and an empty bottle in a cooler full of ice and other drinks.
Carlton is charged with a felony count of fleeing in a vehicle and misdemeanor counts of terroristic threatening, second-degree assault, driving while intoxicated (first offense), reckless driving, speeding 20 miles per hour over the limit and resisting arrest. His attorney, Johnny Nichols of Harrison, has waived formal arraingment and entered a not guilty plea on his client's behalf. Carlton's next court date is scheduled for Tuesday.