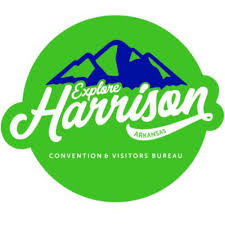 Bob Largent and Wilson Marseilles from the Harrison Regional Chamber of Commerce talked Thursday about business developments and more.
Largent and Marseilles spoke on KHOZ's "Around The Table" to discuss the latest developments. Largent said there's a continued focus on housing for employees and residents; he said housing and workforce are number one issues. Aside from that, the Workforce Initiative Network (WIN) program is going active.
The WIN program starts on Sept. 22. "We're going to publish a new WIN textbook that goes to all 21 high schools in our five county region here," Largent said. He also commented on work with Pace Industries.
"The number one customer in Pace is in fact Harley-Davidson motorcycles," Largent said. He said that although the area is home to Pace Industries, the company hasn't made a Harley part in Harrison.
Harley parts have history of construction in Wisconsin and other areas, but Largent said with the downturn in work from other customers, Harley is coming to Harrison. "We're now going to be the home of Harley-Davidson, so that's cool," he said. Marseilles spoke about the WIN program's latest work.
He said there are opportunities for teachers and students. All of this and more was discussed on the broadcast.
The whole interview with Marseilles and Largent is on the "Around The Table" Facebook Page.