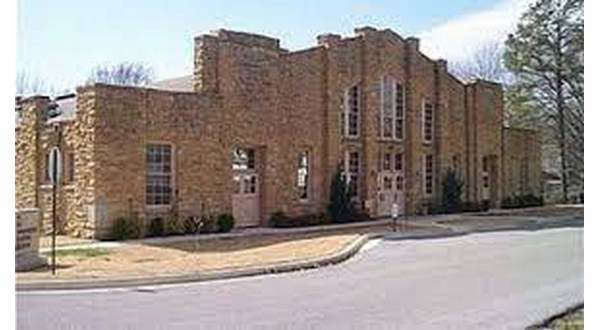 Photo courtesy KTLO
An area Congressman announces funding has been secured for an area facility dedicated to helping veterans.
The complete release below from Congressman Steve Womack's Office:
Congressman Steve Womack (AR-3), a senior member of the House Appropriations Committee and ranking member of the Subcommittee on Financial Services and General Government (FSGG), has secured funding for Third District of Arkansas priorities along with other critical defense and domestic programs. The funding includes a project in Harrison.
Womack authored and secured resources for several Third District priorities, including:
Camp Jack: The Jack Williams Veterans Resource Center — "Camp Jack" — of Harrison will receive $2.28 million to rehabilitate and expand its facilities, which support local veterans. Created by those who have worn the uniform, Camp Jack offers a safe and welcoming environment for veterans and their families to find information on benefits and health support, attend meetings, receive food assistance, or just grab a cup of coffee and enjoy camaraderie. The center is named after Jack Williams, a proud Arkansan and American who saved many lives at the cost of his own during the Battle of Iwo Jima. This World War II hero and recipient of the Medal of Honor — the highest and most prestigious award in the U.S. military — selflessly gave his last full measure of devotion to defend our freedom, embodying the impact and meaning of the center.
Congressman Womack said, "It's our constitutional duty to fund the government. After a long and delayed process, we have secured vital conservative wins and important resources for the Third District and our nation. From Northwest Arkansas to the River Valley, we are delivering on priorities to help our communities. The appropriations package also supports our national defense, restrains wasteful spending, contains pro-life protections, and includes no poison pill riders. The American people have asked us to do better. Tonight, this chamber showed we can resolve differences. This can't be where compromise and momentum on funding issues end. We must now get back to regular order and fulfill our Article I responsibilities on time."