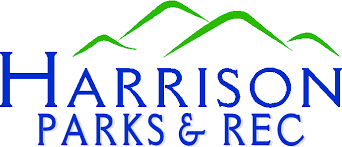 Harrison Parks Director Chuck Eddington said that the Creekside Community Center remodel breaks ground next week.
Eddington appeared on KHOZ's "Around The Table" to discuss that update and more. He said he's taking quotes to get started; he said they are trying to accomplish what was promised within budget. Everything is expected to finish in a year and a half. Eddington also discussed sports leagues.
Fall soccer and volleyball is active at the youth center. Sign ups for basketball are coming soon after completion of those sports. Pickleball is also active and open to anyone who wants to play on Tuesday nights. He said most league numbers have increased. Eddington pointed out something new.
He and the mayor formed a couple committees; one committee seeks to aid low-income families use the community center and use everything that it offers. "We want everyone to use it," Eddington said. There's also a safety committee seeking to prepare for emergencies and protect kids during the check-in and check-out process.
Eddington discussed all of this and more on the show.
The whole interview with Eddington is on the "Around The Table" Facebook Page.