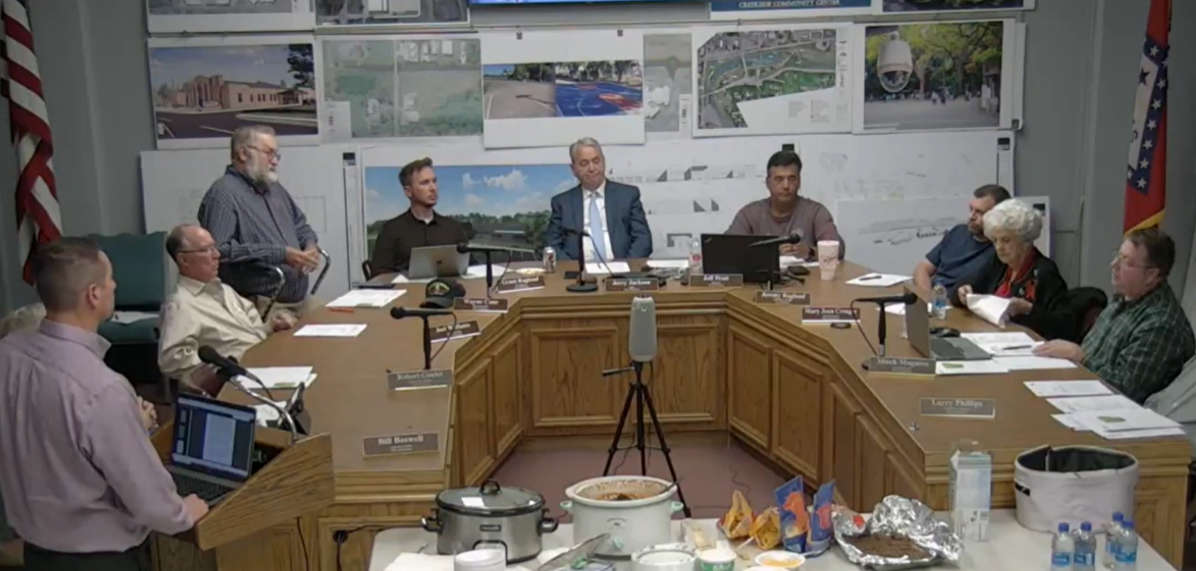 A preview of what the Harrison City Council will consider during their meeting on Thursday.
The Harrison City Council will have their regular monthly meeting on Thursday, March 24, at 4:00PM at Harrison City Hall.
Among the items on their agenda are considerations of solid waste contracts. Three companies including Orion Waste Solutions, Methvin Sanitation, and CARDS have all placed bids to handle the solid waste services for Harrison residents. The sealed bids were recently opened with the current provider, Orion, being the lowest bid.
Also on the agenda is a new and extended lease for Camp Jack. The Internal Affairs Committee discussed this at their meeting earlier in the month. A suggestion for a 99 year lease was made. Camp Jack was recently awarded a $2.28 million grant for renovations which was championed by Congressman Steve Womack.
Several other items are on the agenda as well including a gravestone cleaning class at Rose Hill Cemetery, financial presentation and discussion, city funding to the Harrison Regional Chamber of Commerce and more.
The full agenda for the meeting can be seen here: