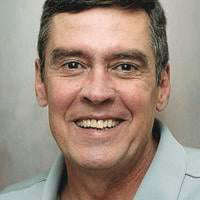 The longtime media representative of the Community Blood Center of the Ozarks is retiring this week.
Chris Pilgrim has been with the CBCO for 18 years and says during an interview Tuesday on KRZK's "Ozarks Now" program that he had been happy with his time with the organization but just felt it was time to step back and take a break. Pilgrim also says the success of the CBCO is due to the donors who constantly give blood along with the staff that has helped the CBCO expand and now operate Blood Centers in Springfield, Joplin, Bentonville, and Springdale.
During his visit, Pilgrim also recapped the CBCO joining the Blood Emergency Readiness Corps, a nationwide group set-up to help areas in time of major emergencies as well as some of the Blood Drives coming up in April.
The complete interview with Chris Pilgrim can be heard below: