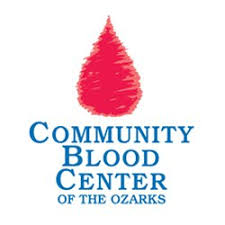 The Community Blood Center of the Ozarks has several Blood Drives in the area this week.
Tuesday, the Harrison Community Blood Drive takes place at the First Christian Church on Maple Street from Noon until 6 pm while on Wednesday, the Branson Tri-Lakes News will host another Hollister Community Blood Drive which will take place from 11 am until 5 pm. The Branson area also has a Blood Drive on Tuesday from 11 am to 6 pm at Cox Medical Center Branson. A Blood Drive will take place as well at Scott Technology in Monett Friday from 9 am until 2:30 pm.
More information on other upcoming drives as well as a way to schedule an appointment online can be found on the CBCO Website.