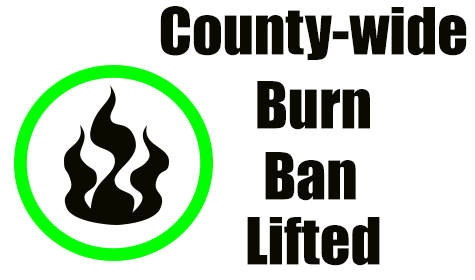 Boone County remains under moderate wildfire risk, but is not longer under a burn ban.
The Boone County Judges Office released a statement Monday morning saying that after talking with the Fire Coordinator and Office of Emergency Management the decision has been made to life the Burn Ban that was put in place on July 13th.
The Arkansas Forestry Commission has Boone County listed as a moderate risk for wildfire. This comes days after Boone County along with nearly all counties in Arkansas were considered high risk.. The southern half of the the state remains at high risk and only three of the 75 counties are considered low risk (Craighead, Sharp, & Izard Counties).
According the National Weather Service Northern Arkansas received one to two inches of rain in the Harrison area in recent days with some isolated areas getting more in the Marshall area of Searcy County.
See more about rainfall amounts in Northern Arkansas and Southern Missouri here.