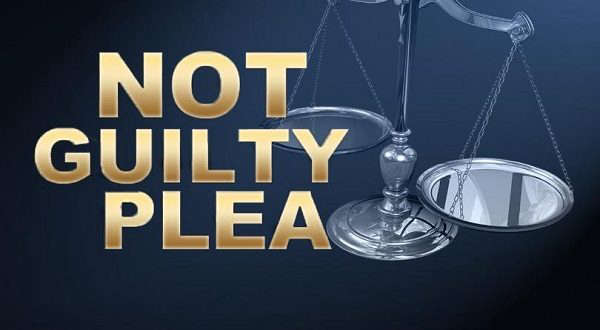 A man has pleaded Not Guilty in a Domestic Battery Case.
The complete story from KTLO:
A Boone County man has entered a not guilty plea to numerous charges following a domestic battery incident when he allegedly assaulted two women and left the scene of the incident taking one of the victim's leg brace she needs to walk.
Online records indicate 38-year-old Justin Michael Wheeler of Harrison has been charged in Newton County with felony counts of
• aggravated assault on a family or household member;
• terroristic threatening; and
• battery.
He also faces misdemeanor counts of
• domestic battery; and
• interference with emergency communications.
According to the probable cause affidavit, officers from sheriffs' departments in Boone and Newton counties responded to the incident. The location of the disturbance was along Caverns Drive in Newton County.
The victim told deputies she and Wheeler had been arguing in the afternoon of Jan. 14 before he left the residence.
She said she was awaken in the evening with Wheeler allegedly hitting her. The woman said she was drug out of her bed, with Wheeler choking her, as well as biting her in multiple locations.
The victim said Wheeler took her leg brace she needs to walk, preventing her from leaving. He then reportedly broke both of her cellphones preventing her from calling for emergency help.
Wheeler then reportedly hit the victim in both ears and threatened to kill her family before leaving.
Later in the evening, a friend received a call with caller ID identifying the source as the victim in the earlier altercation. The woman said she arrived at the victim's residence, heard screaming and found Wheeler on top of her female friend.
She said when she told Wheeler to "back off and leave," he charged her. The woman tried unsuccessfully to tase him with a flashlight. The two reportedly struggled on the ground, before Wheeler left the residence.
Law enforcement investigated four locations where Wheeler was known to frequent but were unsuccessful in locating him.
The following day, Wheeler contacted the Newton County Sheriff's Office and advised he would turn himself in. He was taken into custody without incident.
His bond was set at $7,500.