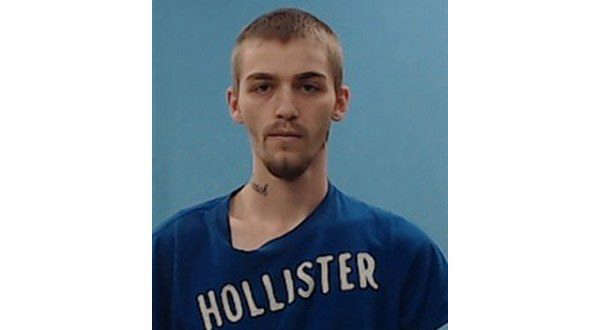 Photo courtesy KTLO
A Boone County man is accused of shooting at a pair towing company employees sent to repossess his vehicle.
According to the probable cause affidavit, a deputy was dispatched to the towing company on Industrial Park Road in Harrison to speak with the workers after a caller stated they were shot at as they left the scene. The employees reportedly showed the deputy a bullet hole in the tow truck, and one of them said they were contacted by a local car dealership about the vehicle to be repossessed at a residence on Fields Lane. The workers reportedly traveled to the Batavia residence and located the vehicle, and when they lowered the truck bed, a female came out of the house.
A male later allegedly exited the house, waived a gun and told the employees to leave. They raised the bed up and entered the truck to leave, but the passenger claims he observed the male loading the gun, and he told the driver to drive faster. They reportedly were half way down the dirt road when the male ran toward the road, aimed his gun and fired a shot.
Authorities later traveled to the residence in Batavia and located the male, identified as Woods, and the female. As one deputy handcuffed Woods, another spoke with the female. She reportedly admitted Woods shot at the tow truck and told the deputy about the issues they were having with the dealership. The female went on to write in a statement Woods shot away from the truck where a tree is in their yard, and "it could have bounced off the stone things we got next to our driveway." She reportedly claimed Woods was upset because they didn't leave the first time, stood on the property for five minutes and then realized he was serious. In a second statement, she wrote, "I don't believe he shot them anymore and it would be a lie because I was standing right there with him."
Woods initially denied shooting the gun multiple times, but because of multiple witness statements, he was transported to the Boone County Jail and Detention Center. His father reportedly showed up at the residence directed authorities to where the gun was located inside.
Woods explained the issues he and his girlfriend were having with the dealership. He says they advised him they did not send anyone to repossess the vehicle.
Woods continued to deny shooting the gun, and at one point, he reportedly speculated his girlfriend could have grabbed the firearm. When the deputy suggested charges should be filed against the female if she shot the gun, Woods reportedly admitted to firing the weapon by accident. He claimed he didn't even look and just shot in the air. After interviews were complete, a deputy returned to the towing company and unsuccessfully attempted to locate the bullet.
Woods is currently free on a bond of $10,000.
(From KTLO)