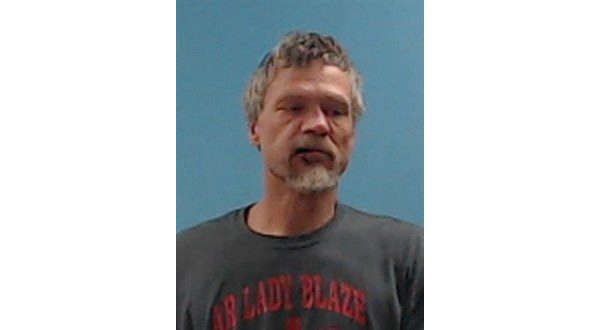 Photo courtesy KTLO
A Boone County man has been arrested, after he allegedly threatened a man with a baseball bat and machete.
The full story from KTLO is below:
Forty-five-year-old Roland Keith Rogers of Lead Hill is facing a felony count of aggravated assault and a misdemeanor of criminal mischief after an incident on Jan. 19.
According to the probable cause affidavit filed earlier this month, a Boone County deputy was dispatched to a residence along Bald Knob Road in reference to an assault.
Upon arrival, the deputy made contact with the victim who stated Rogers thought he had stolen his wallet and cigarettes. The victim advised an argument broke out, and Rogers took a baseball bat and began swinging while looking around the room.
Rogers then allegedly ripped a television off the wall causing damage to it and the mount. The victim stated Rogers then grabbed a machete and swung it at him.
Rogers allegedly tore down the gate in front of the residence before leaving the area.
Rogers' bond has been set at $10,000.