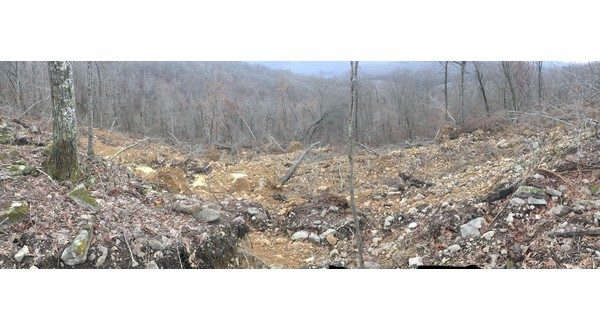 Photo courtesy Buffalo National River
The upper portion of the Cecil Cove Trail at Erbie in the Buffalo National River (BNR) park is still closed due to an active landslide, according to a social media post Saturday.
BNR officials say the closed section of trail is from the Compton-Erbie Road to the Jones Cemetery. The section from the Cecil Cove Trailhead to the Jones Cemetery remains open.
A large landslide occurred in this area in late 2020, causing unstable soil, numerous trees, and loose rocks to cover a section of trail. Ground shifting and cracking along this section of the trail corridor continues, resulting in hazardous and unsafe visitor conditions. More information, including a map of the closed area:
https://www.nps.gov/…/buffalo-national-river-announces… (lr) #RecreateResponsibly.
In response to the post, a hunter noted, "We were deer hunting in that area last fall and came upon the slide area. When they say it's dangerous, believe it; don't rationalize or underestimate it. It's a massive jumble of huge trees all piled up like a logjam on the river with soft unstable soil that gives way under your feet. There's pools of standing water, cracks in the soil, and unstable edges where soil has given way downhill. This goes on for about 1/4 mile of the former trail, which is totally gone. It looks like it's not done sliding either."
(Story from KTLO)